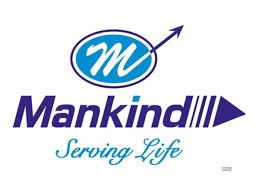 Mankind Pharma
Mankind Pharma, came into existence in 1986. In 1991, the company was formed into a legal corporation. However, it actively started working as a fully integrated pharmaceutical company in 1995. Today, we have more than 14,000 employees and are heading towards a turnover of INR 50000 million. Our vast network includes 50 C&F agents and 10000+ stockists. We provide a wide range of products – Antibiotic, Antifungal, NSAIDs, Gastrointestinal, Anthelmintic, Cardiovascular, Dermal, Erectile Dysfunction, and several other categories – across the nation.

IranDaru Pharmaceutical
IranDaru Pharmaceutical Co. (Public Joint Stock) is a well-established and professionally managed pharmaceutical company which manufactures various dosage forms under direct surveillance of Iranian Ministry of Health GMP Guidelines (see pages 6 to 10) where located at Tehran, Iran.
This manufacturing company was founded in 1965 named "Cyanamid KBC" under license of an American company in a built-in area approximately 21600 sq. meters. This manufacturing company was exploited under formal permission of Public Health & Industries ministry in 1966. After revolution of Islamic Republic of Iran in 1979, this company has been changed its name to IranDaru Co.

Amrin
At Amrin Lifesciences quality is of paramount importance and extreme checks go into every product we manufacture. Quality control , as a center of excellence, ensures compliance and follows systematic interventions like streamlining SOPs around critical quality parameters. At Amrin lifesciences , we are relentless in stepping up our quality systems across our manufacturing facilities, ensuring that our products, processes and infrastructure – all measure up to international expectations. • Our principles of excellence and the emphasis to ensure a culture of uncompromising quality, has earned us a remarkable reputation with our customers and regulatory agencies around the globe. This is reflected in the multiple accolades and recognition conferred on us over the years.